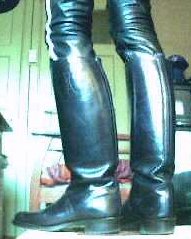 German Riding Boots
(Not Swiss Cavalry as I earlier thought)
The New Petries.
They still need breaking in!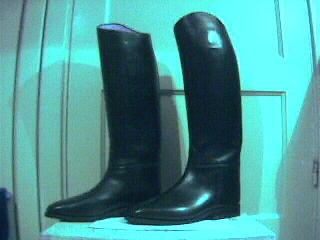 Below are 19 1/2 inches tall boots that that are elegant and will surpass most other riding boots. They were probably custom made because a detailed study does not turn up any manufacturer except the marking in German, Reitstiefel Exzellent. They have a "V' crimped onto the side of the heel.